Testimonies
Joe H. Miller
In 1992 I found out I had diabetes, I thought my life was over; to me diabetes is a terminal disease. I have diabetes, neoropathy, arthritis and a bad back. Neoropathy entails that all the nerves in your body are shorting out all the time. I have little lightening bolts in my arms, back, legs, and feet. I have experienced burning feet and pins and needles on the bottom of my feet. The arthritis was in my joints; pain I couldnt stop, my bad back is the result of a fall on a concrete floor. I used a cane and a walker. I thought the next step was a wheelchair. My Lord Jesus Christ granted me a miricle by taking away 90% to 95% of my pain.
My biggest concern was becoming a burden on my family. Our Lord Jesus Christ answered my prayers, my family and I are so grateful for His love and mercy.
Pictured Below: Joe H. Miller and his wife, Diana
The Blind Bartimaeus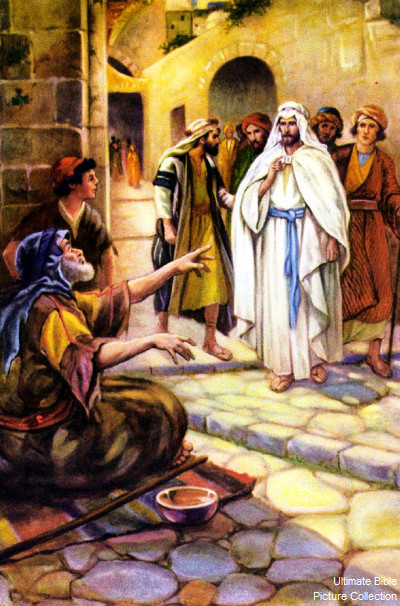 46
They came to Jericho. And as he was leaving Jericho with his disciples and a sizable crowd, Bartimaeus, a blind man, the son of Timaeus, sat by the roadside begging.
47
On hearing that it was Jesus of Nazareth, he began to cry out and say, "Jesus, son of David, have pity on me."
48
And many rebuked him, telling him to be silent. But he kept calling out all the more, "Son of David, have pity on me."
49
Jesus stopped and said, "Call him." So they called the blind man, saying to him, "Take courage; get up, he is calling you."
50
He threw aside his cloak, sprang up, and came to Jesus.
51
Jesus said to him in reply, "What do you want me to do for you?" The blind man replied to him, "Master, I want to see."
52
Jesus told him, "Go your way; your faith has saved you." Immediately he received his sight and followed him on the way.